Warren Lapine
Warren Lapine spent most of the '80s playing in hair metal bands.
In 1992 he moved from the music industry to the publishing industry, where he has now worked for over thirty years. Fifteen of those years were spent running the magazine company DNA Publications, Inc. DNA published Weird Tales, Fantastic Stories, Absolute Magnitude, Dreams of Decadence, The Whole Cat Journal, and KISS: The Official Authorized Quarterly Magazine (a joint venture with Paul Stanley and Gene Simmons' company KISS Ltd.), and several other magazines. During that time he was nominated for a Chesley Award as best art director, a Hugo Award as best editor, and a World Fantasy Award for best publisher.
He's now the publisher of Wilder Publications, Inc., a book publishing company. Wilder Publications' books pretty much cover the entire publishing spectrum. Wilder currently has more than 5,000 titles in print.
Warren began his wine journey just over a decade ago. He is a featured user on Vivino and has reviewed over 2000 wines. His favorite varietals are Cabernet Sauvignon, Amarone, Shiraz, and German Reisling.
Will May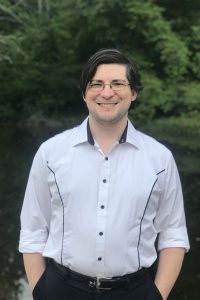 Will May developed a passion for wine during his junior year of college. Thus began an odyssey that lasted over a decade. He began a master's thesis in the field of enology, or the science of winemaking. After leaving graduate school, he worked in a variety of wineries and wine stores. In 2013, he became a certified (some would say certifiable) sommelier through the Court of Master Sommeliers, and he spent a year as the sommelier and wine director of a local wine bar in the Southwestern Virginia area.
Though he no longer works in the wine service industry, he remains fascinated by the geekier aspects of the wine world, such as soil science and grape chemistry. His favorite varietals are Viognier, Petit Manseng, Cabernet Franc, and Petit Verdot.
Angela Kessler
Angela Kessler spent several years editing and publishing magazines, including Dreams of Decadence and The Whole Cat Journal, before switching to working on books with Wilder Publications. She loves travel, the outdoors, photography, and combining those interests and sharing them with you. Travel is a Way of Life!