My favorite reds $100, of scores I tasted at this price point. This list of 15 wines is all about the big reds.
Here's my third wine list. The reaction to my first two lists was quite gratifying. I got a lot of direct feedback on them, all positive. I hope a lot of you found some new favorite wines with my first two lists. This list will absolutely help along those lines.
Where we could, we've given you links. If I could find a link to the year I reviewed, I used that so that you could buy the exact same vintage. If they were no longer available I chose the next closest year for you. Every wine on this list ranks either 4.5 or 5 stars out of 5. They are organized by price. So without further ado, let's jump into these amazing wines.
Posts may contain affiliate links, so if you click an affiliate link and/or buy something you'll support this blog and I'll make a little money, at no cost to you. If you really care, you can read our full legalese blah blah blah.
15 Favorite Reds Over $100 Per Bottle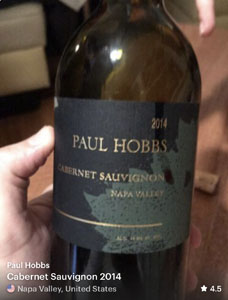 Paul Hobbs has become something of a rock star in the wine world for all the right reasons. His wines are always outstanding. He started in the industry 30 years ago working for Mondavi Vineyards. Hobbs now owns a number of California Vineyards that produce many varietals. But it's with Cabernet Sauvignon that he really shines.
Another wine worth decanting. Oak, tart cherry, and bramble on the nose. Super silky mouthfeel. Vanilla and elderberry up front. Pipe tobacco and leather in the midrange. Lots of spice and some gripping tannins on the long finish. Another wonderful Paul Hobbs wine.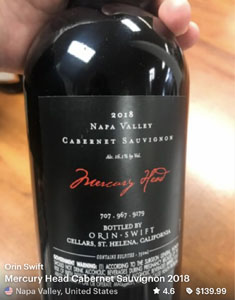 Dave Phinney is back as the winemaker at Orin Swift. Swift is a company that Phinney founded and made famous with his The Prisoner Zinfandel, which he sold to E & J Gallo.
Oak and raisin on the nose. Wonderful silky mouthfeel. I drank the first glass immediately out of the bottle and decanted the rest. The first glass was definitely a solid superior Napa Cab. That said, an hour later it was amazing, as it opened up immensely. Blueberry and strawberry up front. Leather and cherry pipe tobacco in the midrange. Super smooth spicy finish.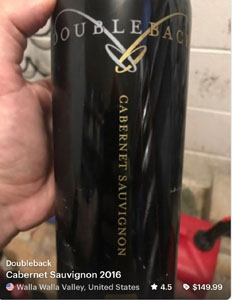 Based in Walla Walla Washington on 80 acres, Doubleback is owned by Drew Bledsoe, former quarterback for the New England Patriots, the Buffalo Bills, and the Dallas Cowboys.
For my money this is just as good as Hundred Acres' Wraith. Black tea, blueberry, and vanilla pipe tobacco on the nose. Super silky mouthfeel. Blueberry and cherry pie filling up front. It's super extracted right out of the bottle, but it opens up nicely after an hour of decanting. Cedar, eucalyptus, chocolate, and lavender in the midrange. Well integrated tannins and baking spices on the back end. This is amazing!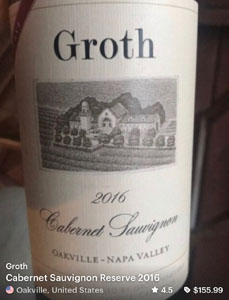 Groth was the first Napa Valley Vineyard to receive a coveted perfect 100 point rating from Robert Parker. Located on 121 acres, this vineyard makes some wonderful wines.
Blueberry, slate, and strawberry on the nose. Good, silky mouthfeel. Cherry pipe tobacco up front. Crème brûlée in the midrange. Soft tannins and baking spices finish off this very nice wine. Well worth decanting.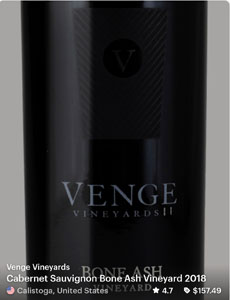 Venge is run by Kirk Venge, a second generation winemaker. His grandfather started the family in the business with a wine and spirits distribution company. They have two vineyards in Napa Valley.
I got home from a gathering where only disappointing wines were available. So I decanted this bad boy for two hours and washed away the taste and memory of mediocre wines. Wonderful nose of dark fruit and oak. Super silky mouthfeel. Cherry cordial and vanilla up front. Eucalyptus and tobacco in the midrange. Long finish with sweet oak, delicate spice, and well integrated tannins. Excellent wine.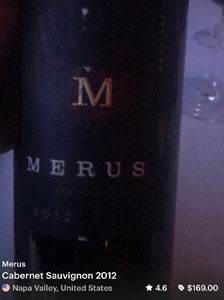 Merus started life when two friends decided to make wine in a Napa Valley garage. Eventually Merus was purchased by William Foley, who also purchased a vineyard to facilitate the brand.
Sweet cherry preserves, peat, and forest fruit on the nose. Silky mouthfeel. Cherry and vanilla up front. Cedar and cigar box in the midrange. Wonderfully complex tannins and smoke finish this outstanding wine.
VIK is the only wine I've ever liked from Chile, it's become one of my favorites. In fact, I chose VIK for my 2000th review at Vivino. (Thanks again to Holy Wines and Adrian Mizzi for introducing me to them).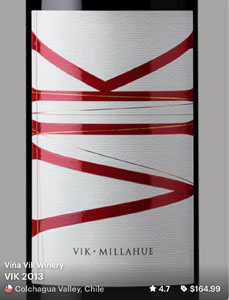 I have never been a fan of South American wines until I discovered this one. Wonderful funky nose of mushroom, cordite, spruce and oak on the nose. Super silky mouthfeel. Vanilla, boysenberry, and peat up front. Bacon and mushroom in the midrange. Super soft tannins and pie crust on the wonderful finish. This wine rocks!
Here VIK places a second wine on my top 15 list. The 2011 is just as wonderful as the 2013. I could have placed the 2012 on the list too.
I'm not a fan of wines from Chile, but this wine is pretty damn close to perfect. Vanilla, smoke, and blackberry jam on the nose. Super silky mouthfeel. Mocha, black currant, and a bit of bramble up front. Cedar, leather, and cigar box in the midrange. Finishes with some nicely integrated tannins, spice, and blackberry pie crust. I could drink this all night.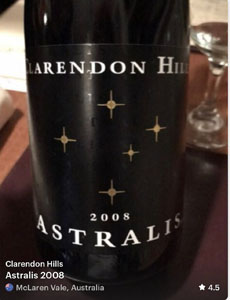 Located in the McLaren Vale, Clarendon Hills has been making wine since 1990. They specialize in Syrah and Grenache.
Very expressive nose of oak, dark berries, raisin, and vanilla on the nose. Very silky mouthfeel. Blueberry, blackberry, and vanilla up front. Cigar box in the midrange. Very smooth finish of earthy spice.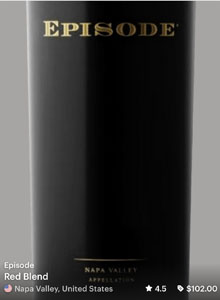 Episode is a Napa Valley Bordeaux blend. It spent 21 months in new French oak before being bottled. The blend is as follows: 44% Merlot, 38% Cabernet Sauvignon, 9% Cabernet Franc, 9% Petit Verdot.
Savory nose with bacon, spice, and dark fruit. Mild pomegranate and stewed cherry up front. Eucalyptus, chocolate, and tobacco in the midrange. Lots of chalky tannins and Christmas spices finish this wonderful blend out.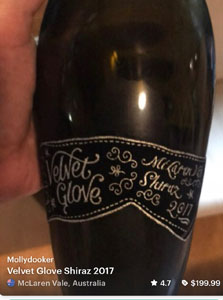 Mollydooker is based in the McLaren Vale, South Australia. They are one of only two vineyards that managed to place a wine on all three of my favorites lists. As I've mentioned before, I'm a huge Mollydooker fan.
Super dark, almost black purple color. Peat and vanilla pipe tobacco on the nose. Super silky mouthfeel. Cherry, vanilla, and elderberry up front. Cigar box in the midrange. Pie crust, spice, and tannins on the somewhat hot finish. I decanted this one through an aerator and waited an hour to drink it. It opened up wonderfully. You will not be disappointed by this wine.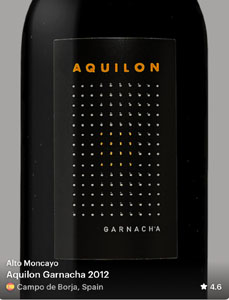 Alto Moncayo is far and away my favorite Spanish producer. Located in the Campo de Borja Denominación de Origen area of Spain, they specialize in Garnacha. I chose this wine for my 750th Vivino review.
Vanilla soaked oak and something floral on the nose. Very big silky mouthfeel. Cherry and plum up front with a hint of date, raisin, and fig. Some mushroom and vanilla in the middle. Nice finish with some spice. At 16%, this does not finish hot.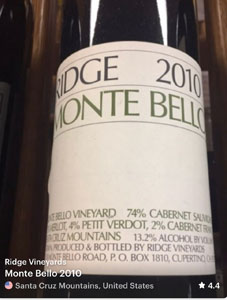 From Santa Cruz, CA, Ridge insists on making all of their wines as naturally as they can. As a result of this, they are one of only two vineyards that landed a wine on all three of my favorites lists.
I was going to cellar this one for ten years, but it kept calling my name. I'm glad I didn't wait; the cork had gone soft and I doubt it would have lasted 10 years. Amazing nose full of dark fruit. Silky mouthfeel. Some youthful acidity up front along with cherry and vanilla. Cigar box in the middle. Smoke and chalky tannins finish it out.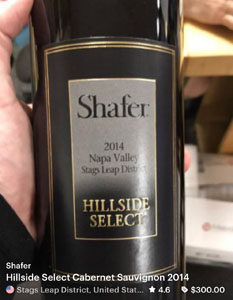 Shafer has more than 40 years of experience producing wine in the Stag's Leap district of Napa Valley. The Hillside Select is a single vineyard wine.
Oak, cedar, mushroom, and cherry pipe tobacco on the nose. Super silky mouthfeel. Cherry vanilla and a hint of mushroom up front. Chocolate and eucalyptus in the midrange. A bit of forest floor and some nice spice and tannins on the long semi-hot finish. You absolutely have to decant this one!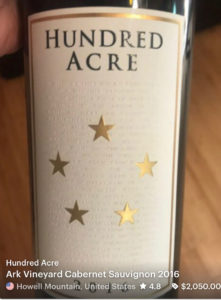 Founded by vintner Jayson Woodbridge, the Hundred Acre winery is in Napa Valley. They specialize in Cabernet Sauvignon.
This is a fantastic wine. To be honest, though, I'm not sure it's $600.00 worth of fantastic. Tart cherry, peat, red currant, and cedar on the nose. Big first sip. I decanted the bottle for two hours. Soft mouthfeel. A nice combination of new world boldness and old world subtlety. Dark cherry up front. Mocha and tobacco in the midrange. Well integrated tannins and a long smoky, spicy finish. Great! But that price….
And there you have it, my friends. Compiled and reviewed over the last two years, these were my favorites out of the scores of bottles I tasted at this price point. I hope these wines bring you joy.
Buy some of these (or other) wines at Vivino and get 20% off with code WINELOVERSCU20 (first-time buyers in the US).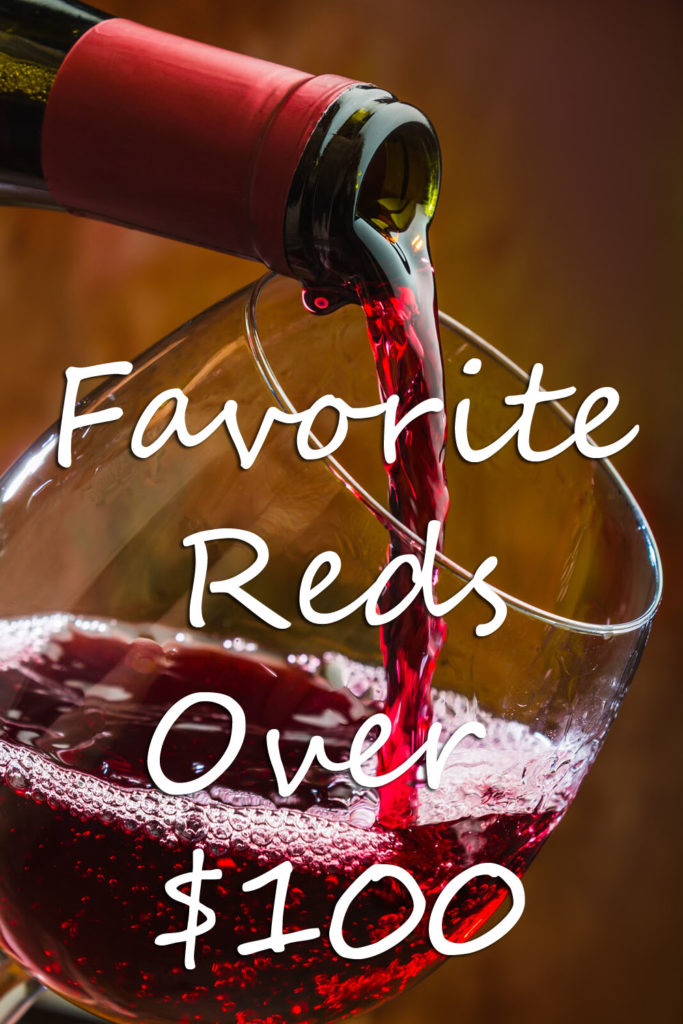 Have a favorite wine over $100? Share it in the comments below!