Soft, comfortable, and moisture-wicking clothes for cool weather, in a palette inspired by a pretty organic-cotton bandana.
We've talked about capsule wardrobes before, and we'll definitely do it again in the future! But today I'm not going to go into too many details or get very technical. (I'll save that for the next article in the series.) Today I'm just going to share with you a pretty capsule wardrobe for the cool weather that those of us in the Northern Hemisphere will be experiencing for the next few months.
I wasn't even planning to do this, but then I saw this organic cotton bandana while shopping online at Orvis: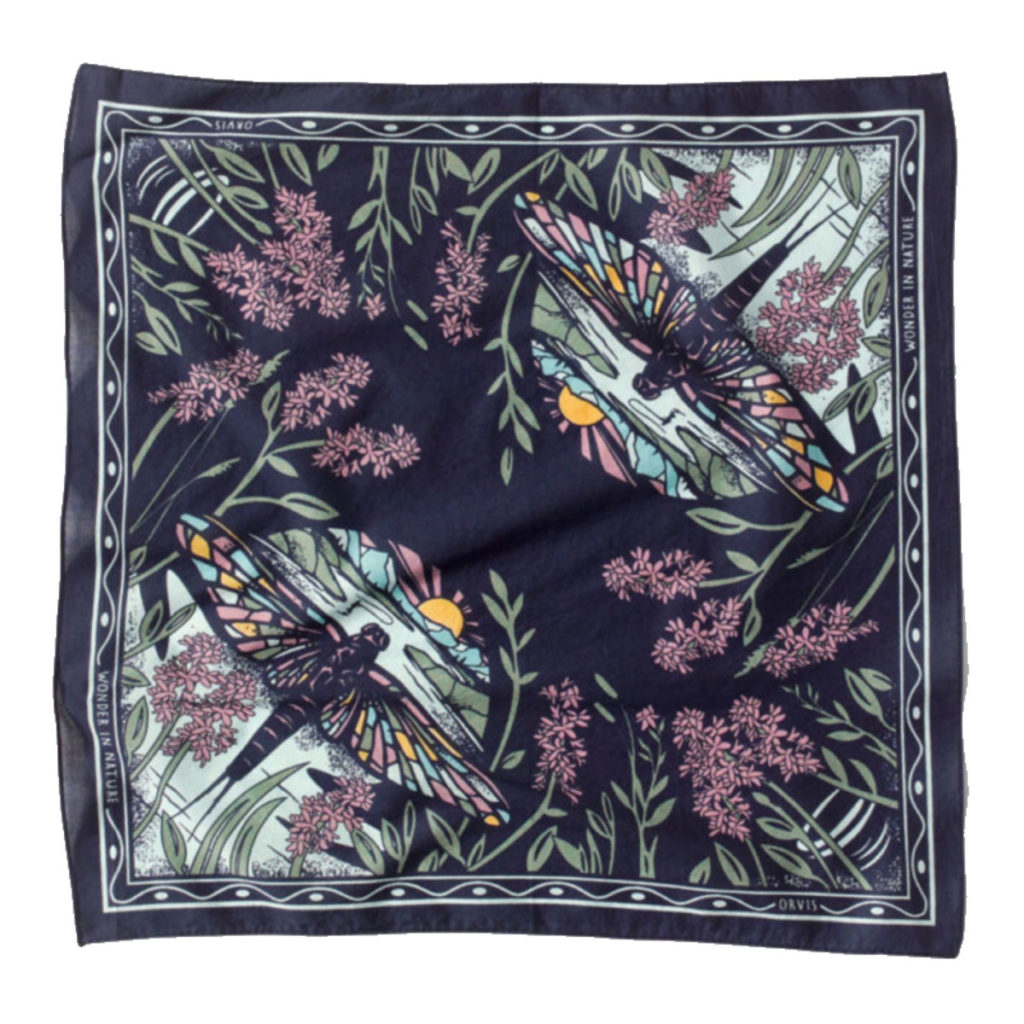 It is a pretty bandana, but what I really loved was the color palette, and I noticed so many items both at Orvis and other places that would go so well with it. I started pinning stuff on Pinterest and before I knew it, I had a whole wardrobe!
Disclaimer: I'll always recommend products that I believe are useful and top quality. Posts may contain affiliate links, so if you buy something you'll support this blog and I'll make a little money, at no cost to you. As an Amazon Associate I may earn from qualifying purchases. If you really care, you can read our full legalese blah blah blah.
Tops
So I started with the bandana, and added a shirt (I chose Tidewater green, but it's also available in a Light Eggplant color that would go well in the wardrobe) and a merino-blend cardigan (I chose Blue Moon, but Light Eggplant or Bluestone would also go well), all from Orvis.
I added a versatile white tunic from Rail Riders, a merino v-neck sweater from Quince, and a nice turquoise long-sleeve T-shirt (this color is called Rain, but it also comes in lots of other colors, many of which would go well here) from Eddie Bauer.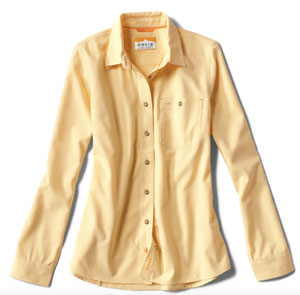 For coziness, I added a lavender fleece funnel neck shirt (also available in Midnight Hour and Pale Straw, both of which would go well here) from Stio. And a wool-blend button-down shirt (which could also be layered over most any of the others as a shirt-jacket).
To pick up the bright yellow color on the scarf, the last top is this pretty Lemon yellow linen top from Welligogs. (I own it in lilac, which would also go well here, and in silver; it looks great with a belt.) The only downside to this one is that, being linen, it does wrinkle. If you don't like that, you could go with this dressy-yet-comfortable Orvis Tech Chambray shirt in Butter yellow; it will not wrinkle. Or, that Eddie Bauer long-sleeve t-shirt also comes in a pretty yellow, called Topaz.
Bottoms
For bottoms, I started with a classic pair of bootcut Voyager jeans in Dark Indigo from Eddie Bauer. I own a pair of these and I love, love, love them. They look and feel great! At the moment when I'm writing this they're on sale for $59.50, which is a great deal, but I don't know how long they'll stay on sale. I always wear bootcut jeans to help balance out my curvy hips, but if that's not your jam, they make them in other styles too. (Eddie Bauer Voyager Jeans are also available through Amazon, if you like to shop there.)
Then I added Kuhl Kontour pants. I chose Metal Blue, but Harvest would also be a bold choice if you like that color. Then, for a dressier yet comfy option, this nice Tencel skirt from Royal Robbins. I LOVE Tencel. It's soft, comfortable, and wicks moisture. (In fact, those are characteristics I insist on in pretty much all of my clothes–and all my capsule wardrobe choices.)
A Dress
I like to include a dress in my capsule wardrobes, so for this one I used the Renata Bell-Sleeve Dress from Wool& in Marine Blue. I own it in black and I love it. It's flattering, comfortable, and made from a lightweight merino blend that's pleasant to wear pretty much year-round. (Granted, on a really hot and humid summer day, I'd probably reach for a different dress, with shorter sleeves.)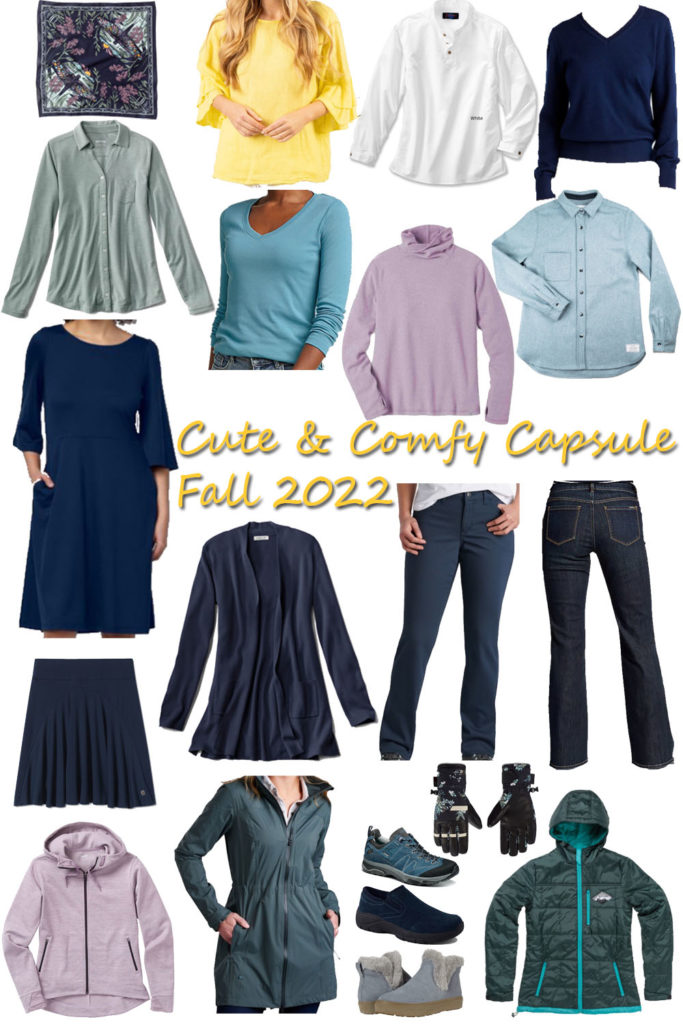 Outerwear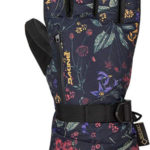 For outerwear, I started with a hoodie in a pretty color called Mystic Purple from Duluth Trading. I added a packable jacket with synthetic insulation. (The colors are pretty, but I don't own this one, so I'm not sure how warm it is.) I finished with a breathable, weatherproof trench coat in Sea Pine from Kuhl. And to keep your hands warm, how pretty are these Dakine Fleetwood Gloves in Solstice Floral? Honestly, these other Dakine gloves in Botanics go even better, but they only seem to be available in Extra Small right now.
Footwear
Nobody likes wet feet in winter! So all my shoe selections are waterproof. I started with these nice-looking sneakers from Asolo USA. They're waterproof and breathable, and designed for walking and "fast hiking on mixed terrain, multi-sport and travel." For a slightly dressier slip-on, I chose classic Land's End All Weather Suede Leather Slip On Mocs in Navy. And last but not least, these cute and cozy waterproof booties in Ash Blue Suede from Zappos.
Bonus, not pictured: I love wool socks, but they can be pricey. Target has these wool socks for about $8/pair. I bought several pairs last year and really like them. I also found packs of 3 pairs of a different brand of wool socks for just $9.99 at my local TJ Maxx! Those don't seem to be available online, which is a shame, because they're nice and soft. I really don't need any more wool socks….
So, what do you think? Leave a comment below!