If you enjoy our blog, support it! And tell us what you want to see in the future. We want you to be part of this grand adventure!
UPDATED–About 4 months ago (in late June of 2022, for anyone reading this later) we launched our blog, Wine and Travel Life. In that time we've dropped 15 full-length wine review videos and an additional three dozen or so written blog posts. The response has been completely positive and gratifying. We're enjoying ourselves, and we're quite pleased that others are enjoying what we do as well.
When we started organizing our blog, our initial plan was to set up ways to monetize it before it launched. But we did a lot of research. And we kept hearing that you should wait until you have a decent amount of content before doing that. So as a result of this research we held off on implementing our many ideas until we had produced enough content that people could trust that we'd continue to do so.
Disclaimer: We'll always recommend products that we believe are useful and top quality. Posts may contain affiliate links, so if you buy something you'll support this blog and we'll make a little money, at no cost to you. As an Amazon Associate we will earn from qualifying purchases. If you really care, you can read our full legalese blah blah blah.
Affiliate Programs
Vivino approved us to be part of their affiliate program. That means if you follow a Vivino link on our site and purchase some wine, we get a small percentage, at no extra cost to you. I regularly order wines via Vivino. The prices are always competitive and they deliver the wine directly to your door. I'd happily recommend Vivino to our viewers and friends even if we weren't part of their affiliate program. So please click on a Vivino link and check it out. Also, we have a discount code for you: Buy wines at Vivino and get 20% off with code WINELOVERSCU20 (first-time buyers in the US).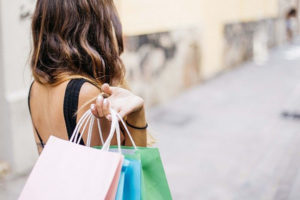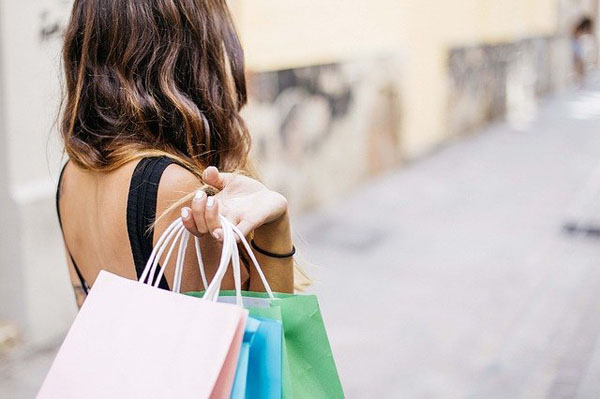 We also participate in other affiliate programs, such as Amazon Associates Program, so if you use an affiliate link from our site and buy products, we may get a small percentage at no cost to you. Any post with affiliate links will have a disclaimer near the top, and we'll never recommend products that we don't actually think are of good quality.
There may also be occasional ads on our site; in those cases we may not control which specific products are being advertised, but it should be pretty clear that they are ads.
We don't make much money from any of these things, but every little bit helps to support this blog and allow us to keep producing it.
Donate to Support Us
And we now have a couple of options for a tip jar of sorts. You can send us a small one-time tip to show your appreciation for any of our videos or blogs. Here are links to our PayPal, our Cash App, our Venmo, and Buy Me a Coffee. If you've enjoyed any of our content and are so moved, please feel free to drop us a tip, which will help us keep providing our great free content.
Patreon
Also, we've just launched a Patreon, and have lots of cool perks. The perks are primarily for wine lovers, but feel free to use it to support our travel side, Travel Is a Way of Life, as well. Here's the information by tier.
Tier 1 ($5.00):
You'll get access to both Warren and Will's Vivino reviews of all the wines we drink on a daily basis.
You'll get a list of wines we'll be reviewing on our vlog, and links to purchase them, in advance, so that you can drink along with us.
You'll get a shout out in the next wine vlog we film after you sign up. (This can take a month or two to show up on Youtube).
And your name will be placed on the Honor Roll of supporters on our website.
Tier 2 ($15.00):
You'll get access to our Youtube videos a week early.
You'll get an extra video review per month, exclusively for supporters at this level and above.
You'll get suggested food pairings for the wines that we review in our vlogs.
You can suggest topics that you'd like for us to cover in our written blog posts.
And, of course, you'll get everything in Tier 1 as well.
Tier 3 ($25.00)
You'll be able to attend monthly Zoom parties just for top-level supporters–bring your own wine and hang out with us on Zoom.
You'll be able to watch a livestream of the unedited videos as we film them–as much as a month or two before the edited versions become available on Youtube.
There's the potential for new and exciting benefits as we add them in the future.
And, of course, you'll get everything in Tier 1 and Tier 2 as well.
These are our current rewards. We have lots of ideas for perks that we'll be adding in the future.
Buy Angela's Travel Photos
Angela is very excited to announce that many of her travel photos are now available as wall art, mugs, beach towels, tote bags, and more at Pixels.com and FineArtAmerica.com! If you love her gorgeous photos, now you can own them. In addition to adding new photos for sale every week, she can add ANY of her photos that you want to buy–just comment on a post to let her know!
Follow Us on Social Media
Following and Liking us on social media helps us without costing you anything. Here's where to find us:
Give Us Suggestions
We'd love to get your feedback–you're the reason we do this! What would you like to see as a perk on our Patreon? What would you like to see us cover in the future? Leave comments below to let us know. We want you to be a part of this grand adventure!