Shiraz or Syrah pairs well with hearty meat dishes as well as fruity sauces.
Shiraz is one of Warren's and my shared favorite grapes. It was pretty much a love affair at first sight—taste?—for Warren. But it was somewhat different for me. As previously mentioned, my dad began getting into wine in the late 1990s and early 2000s. This was around the time that Australian Shiraz was undergoing its meteoric rise to fame. My dad got into it because it was both good quality and reasonably priced.
My dad also liked pairing whatever wines he liked with whatever he was cooking for dinner. At that point in time, Indian curry was one of his favorite dishes. Anyone who has ever put a higher-tannin red wine with spicy food is aware that it's akin to throwing gasoline on a fire. I was fifteen, and my parents had recently granted me privilege of having wine with dinner. I didn't let my antipathy for spicy food get in the way of my allotted glass of wine. However, it left me with the erroneous assumption that I didn't like Shiraz.
Towards the end of my college career, I began developing what would become my enduring passion for wine. It led me to re-evaluate what little I thought I knew about the subject. To my surprise and eventual pleasure, I found that I actually liked Shiraz quite a bit. Its combination of jammy fruit character and peppery spice was intriguing and alluring. I quickly overcame my previous distaste for this hearty and heavy-hitting grape.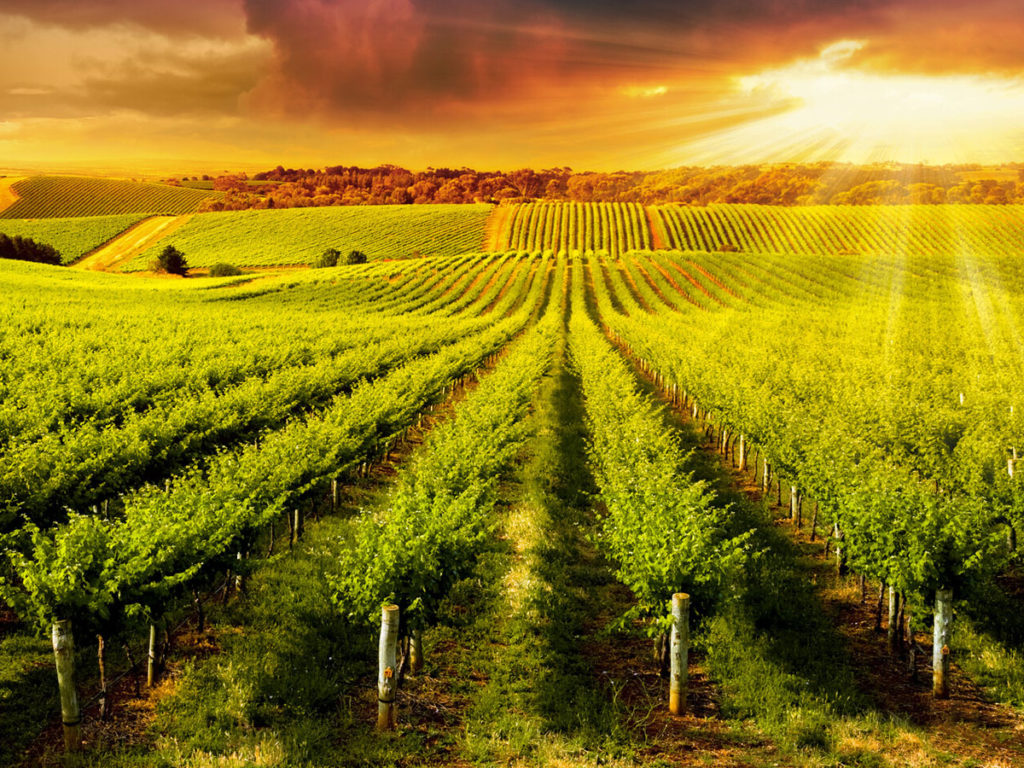 Posts may contain affiliate links, so if you click an affiliate link and/or buy something you'll support this blog and I'll make a little money, at no cost to you. If you really care, you can read our full legalese blah blah blah.
Is it Syrah or Shiraz?
A common question is how the whole Syrah/Shiraz bifurcation happened. The most plausible story I've run across is that through the 19th century, varietal names were rarely standardized and tended to be phonetic. Some of the earliest plantings of Syrah that were brought to Australia bore labels with the spelling "Scyrahs." Native French speakers would pronounce that identically to "Syrah."
However, to English speakers, this spelling led to a pronunciation that, over a century, became what we now know as Shiraz. (The stories connecting Shiraz to the eponymous city in Iran, while fanciful and romantic, are almost certainly apocryphal.)
In a way, this distinction in nomenclature is helpful. The French Syrah and Australian Shiraz certainly are flip sides of the coin. French Syrah from the Northern Rhone tends to emphasize the dark fruit character and sometimes-vegetal nature of the grape. Australian Shiraz, by contrast, highlights the jamminess and extracted red fruit flavors that the varietal can produce, especially in the warm climates of the Barossa Valley and McLaren Vale.
This isn't to say that there aren't similarities between the two. Both will tend to have components of savory spice and black pepper, as well as a heavy tannic structure. Part of the reason Shiraz blends so well with Grenache is that it can provide a tannic backbone that Grenache tends to lack, while Grenache's soft fruit character can restrain a more over-the-top Syrah/Shiraz.
On its own, Shiraz has enough native tannin to be done oak-free. However, as is often the case with heavier red wines (such as Cabernet Sauvignon or Zinfandel), it's gutsy enough to stand up well to extended time in oak. This can result in powerhouse wines that have lots of bottle-aging potential.
What to Pair with Shiraz
Shiraz is really one of those wines that's meant to be put alongside the heartiest meat dishes possible. Rack of lamb and London Broil are the kind of things that pair really natural with a juicy, jammy Shiraz. However, all of that fruit character means that this wine can work really well alongside fruit sauces as well.
In my Petite Sirah article, I mentioned pairing jammier red wines with Brussels sprouts in a berry coulis. The same principle definitely holds true here. I once had Shiraz in concert with a pork chop coated in a cherry-bacon-and-onion reduction sauce. It was an amazing combination. And if you've never tried red wine paired with dark chocolate, Shiraz is definitely a great place to start.
Where Are the Best Syrahs/Shiraz From?
Though I focused on France and Australia for the purposes of discussing Syrah/Shiraz's history, makers around the world are producing great Syrah. The Rhone Rangers have done a great deal to popularize the use of Rhone grape varietals in California. Producers such as Tablas Creek, Cline Cellars, and Bonny Doon Vineyards have made a name for themselves producing, among other things, Syrah in the style of the Northern Rhone Valley in France.
If you're looking for that specific in-your-face gutsy jamminess that Aussie Shiraz is really known for, though, it's hard to find on a regular basis outside of the continent that put it on the map. It's a little surreal to reflect that just a little over twenty years ago, that characterization of the grape-formerly-known-as-Syrah didn't exist. It just goes to show how the wine landscape can change and evolve in such a short period of time—and why it's always worth revisiting your preconceived notions.
Buy some of these (or other) wines at Vivino and get 20% off with code WINELOVERSCU20 (first-time buyers in the US).
Questions? Want to tell us your favorite Syrah/Shiraz? Leave a comment below!