What is there to do in Roanoke? Food, culture, shopping, family fun, outdoors. Things to do with kids, cheap things to do, things to do in winter.
Enjoy Your Time in the Star City of the South
Posts may contain affiliate links, so if you click an affiliate link and/or buy something you'll support this blog and I'll make a little money, at no cost to you. If you really care, you can read our full legalese blah blah blah.
If you're considering a visit to the area, you may be thinking, "It looks lovely, but what is there to do in Roanoke?" Well, it is lovely, and fortunately, I'm here to tell you that there is plenty to see and do in Roanoke.
Or maybe you live in the Roanoke Valley and are looking for some new things to do. If so, read on!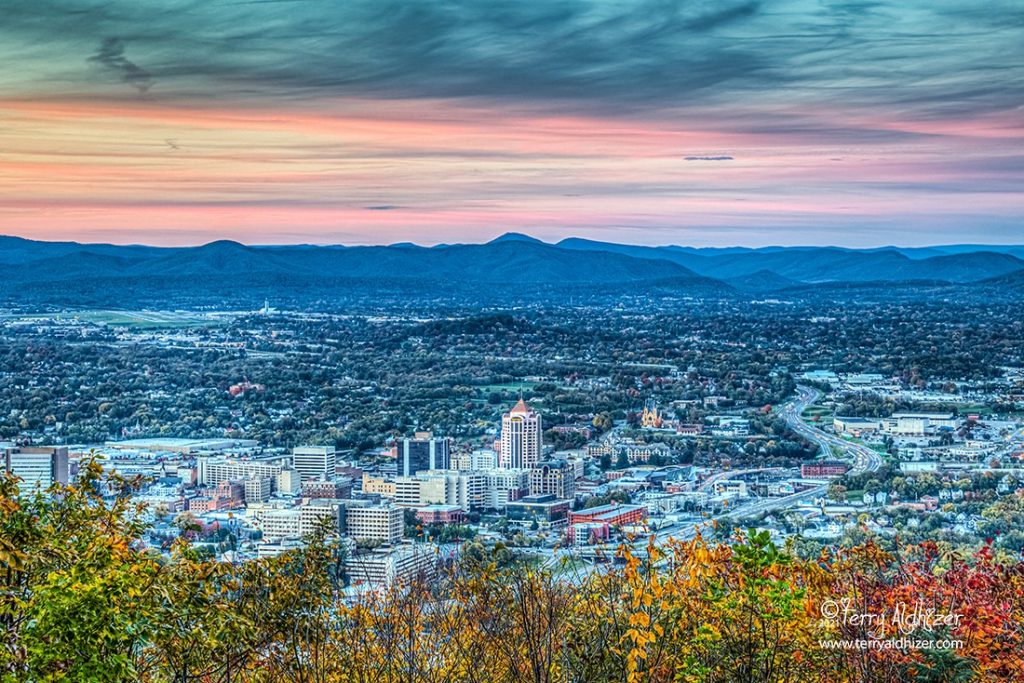 For the benefit of visitors, let's start with…
The Best Places to Stay in Roanoke
If you're visiting Roanoke, you'll need a place to stay, and I'd recommend staying downtown, so that you're right in the heart of things. Here are your options for lodging in downtown Roanoke.
Once you've figured out where to stay, deciding where to eat, of course, is always high on the priority list, right? Or is that just me? Hmm….
Either way, there are plenty of great places to eat and drink in Roanoke.
The Best Places to Eat & Drink in Roanoke
There are all the usual chain restaurants, of course, but skip them and eat local! Here are some of my favorites.
Fancy Restaurants in Roanoke
Casual Restaurants in Roanoke
There are plenty, of course, but here are a few of my favorites.
Macado's has several locations throughout the region, including one in downtown Roanoke, serving great sandwiches and drinks, potato skins, nachos, etc. Go here for some downtime and a leisurely meal.
Wildflour Cafe, at Towers Mall, about 2 miles from both downtown and Grandin Village, has excellent salads, sandwiches, and desserts, among other things.
Grace's Place neighborhood pizzeria is in Grandin Village.
Ethnic Restaurants in Roanoke
There's plenty of Mexican food, too, and Chinese (I favor Szechuan), but again, here are a few of my favorites. Most of these are downtown.
Iconic Cheap Restaurants in Roanoke
There are, of course, a million cheap restaurants in Roanoke, but there are a couple that are absolutely iconic and you should definitely go to them.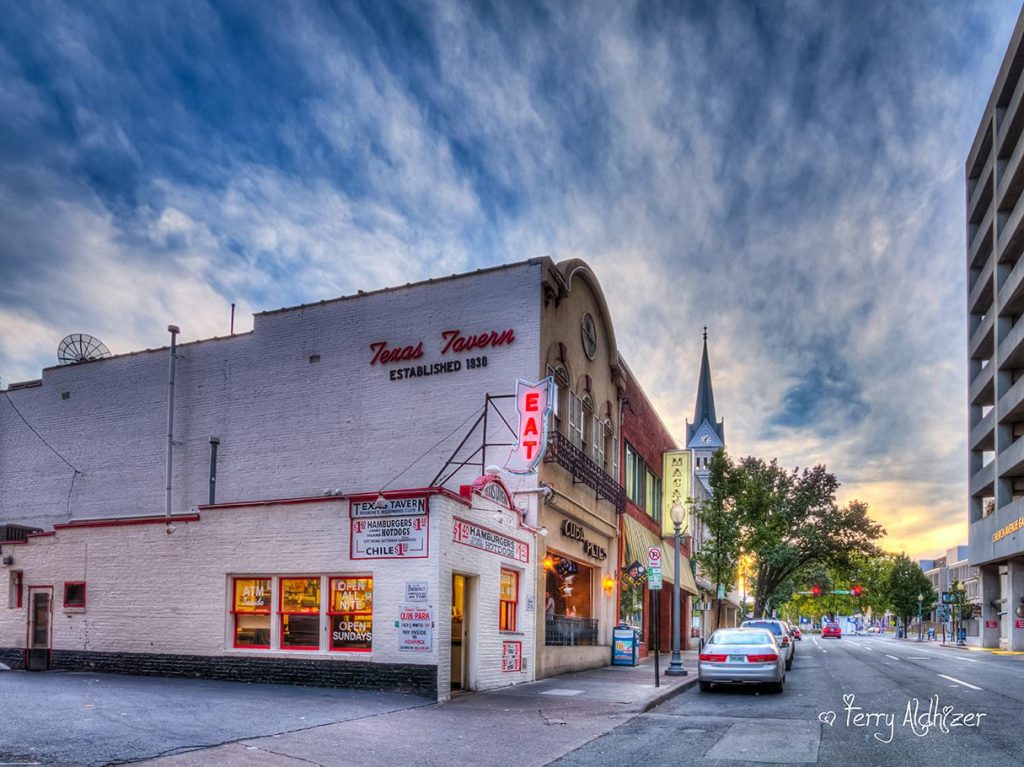 The Roanoke Weiner Stand. "The Roanoke Weiner Stand has been serving loyal customers for over 100 years. Located in the Center in the Square building in Downtown Roanoke, it's known for its famous hot dogs topped with mustard, chili, and onions. The entire family will love a meal at this local landmark!"
Texas Tavern has been serving its "world famous chili" (and burgers and hot dogs) since 1929. It jokingly calls itself "Roanoke's Millionaire's Club" and claims to "seat 100 people–10 at at time." Pretty much everything on the menu is under $3. (Yes, three dollars.)
Coffee Shops in Roanoke
Of course there are the usual chains. Skip them; our "home-brewed" coffee shops are better.
Mill Mountain Coffee and Tea has a total of four locations around the region, including its flagship location downtown.
The Little Green Hive has three locations, including one downtown and one in Grandin Village. I'm especially fond of their chai latte.
Okay, now that we've covered everything you could possibly want to eat and drink in Roanoke, let's get on to other things to do!
Cultural Opportunities in Roanoke
Roanoke has a symphony orchestra, an opera company, a ballet company, and a theatre company.
The Jefferson Center is a performing arts center. The Berglund Center (formerly Roanoke Civic Center) has a 10,500 seat coliseum and a 2,150 seat Performing Arts Theatre; it hosts concerts and the Broadway in Roanoke series (and also ice skating and the Rail Yard Dawgs ice hockey team in the winter). The historic Grandin Theatre is a movie theater that was built in 1931 and has been beautifully restored.
Summer brings a series of concerts at Dr. Pepper Park, and minor league baseball games played by the Salem Red Sox in neighboring Salem.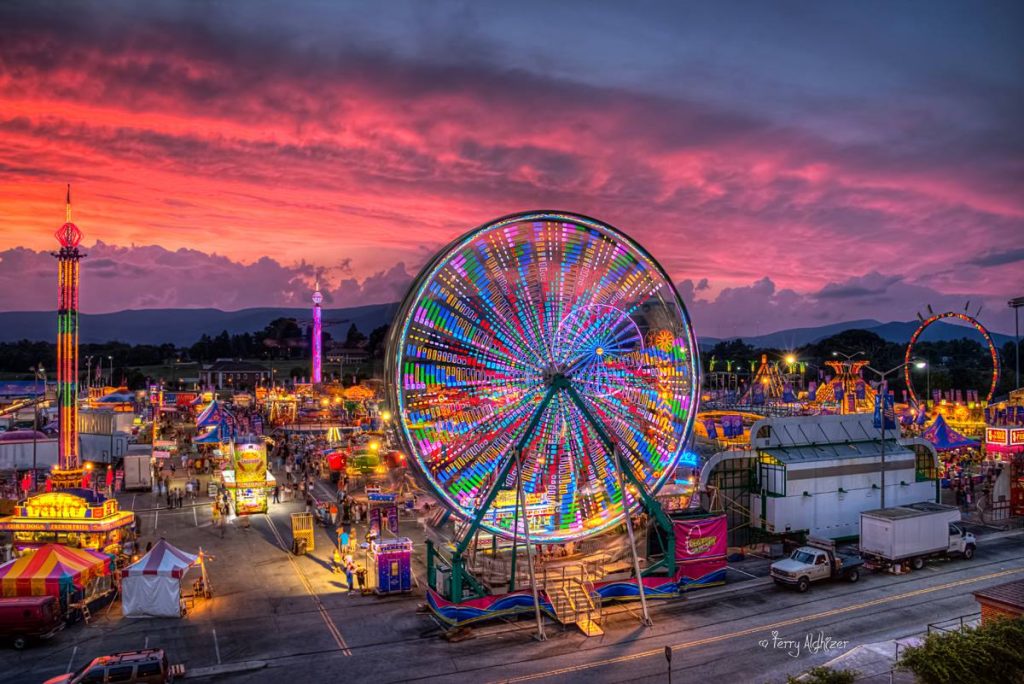 Local festivals include a St. Patrick's Day parade and festival, the Strawberry Festival the first weekend in May, the Local Colors Festival in late May, Festival in the Park on Memorial Day weekend, the Salem Fair at the nearby Salem Civic Center around Independence Day, a Lebanese Festival and a Greek Festival, and the "Dickens of a Christmas" festivities the first three Fridays in December.
Then there are the museums. For a small city, Roanoke has a lot of museums!
Museums in Roanoke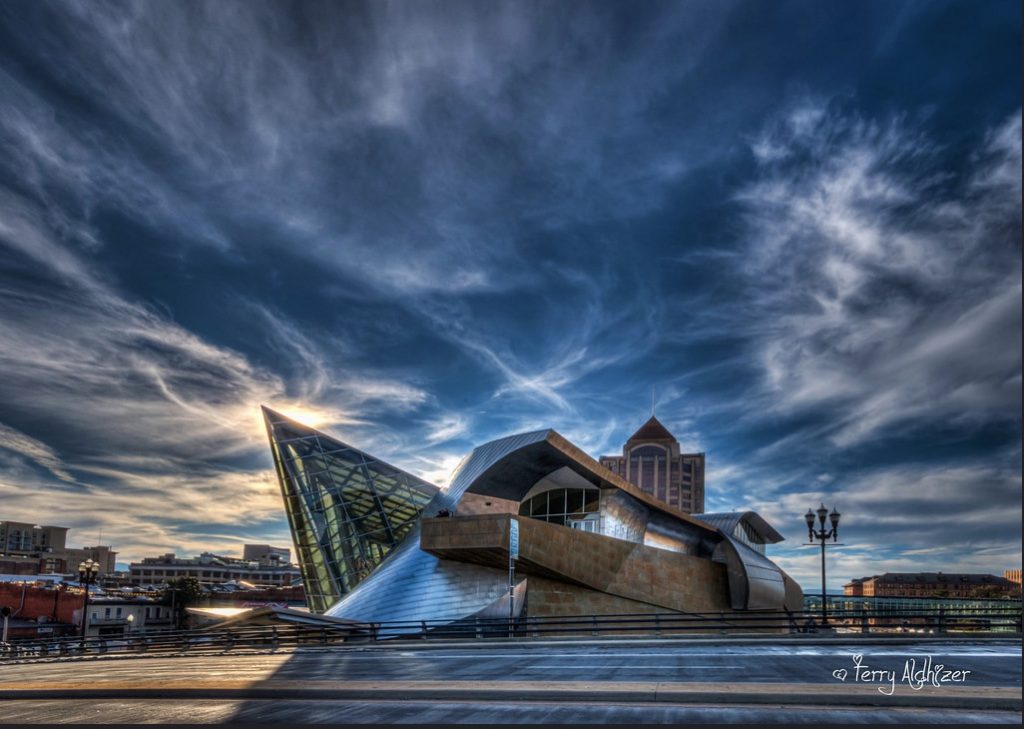 Center in the Square
The remaining five museums are housed in the Center in the Square building downtown. Find their hours and rates and buy tickets online.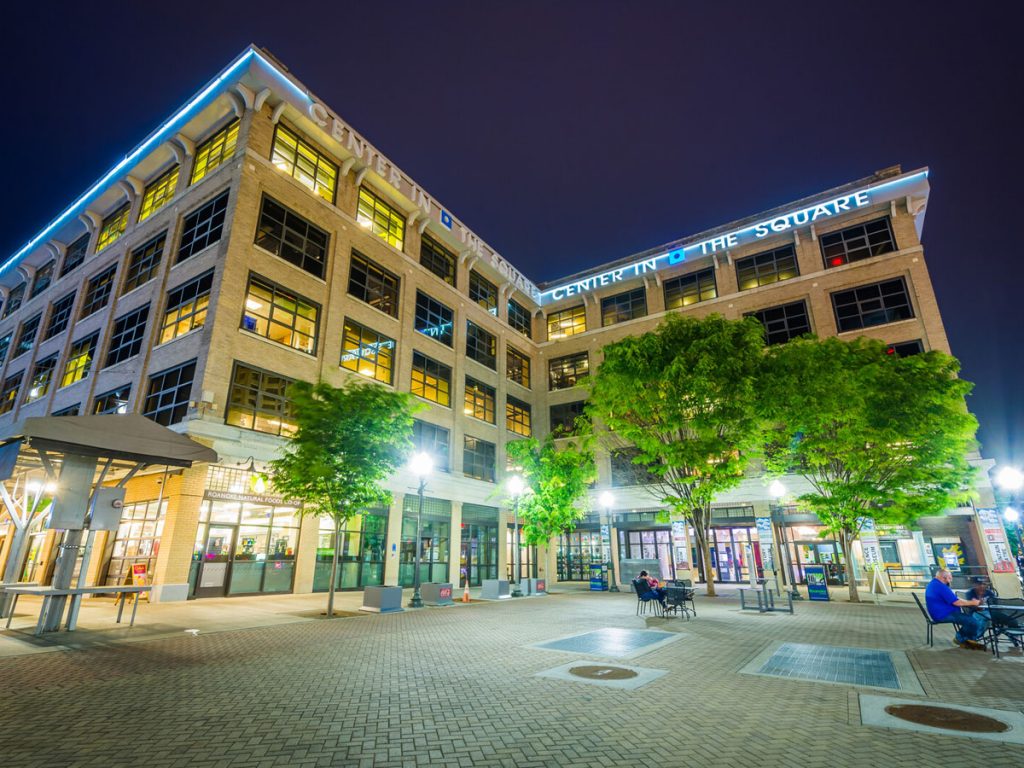 Even if you don't go to the museums, at least walk into the Center in the Square building and enjoy the atrium's vibrant fish tanks on the first floor, and make your way up to the sixth floor's rooftop Koi Pond and views of the Blue Ridge Mountains, for free.
Rather go shopping? Once again, skip the chains and visit some local shops. Here are a few of my particular favorites.
Shopping in Roanoke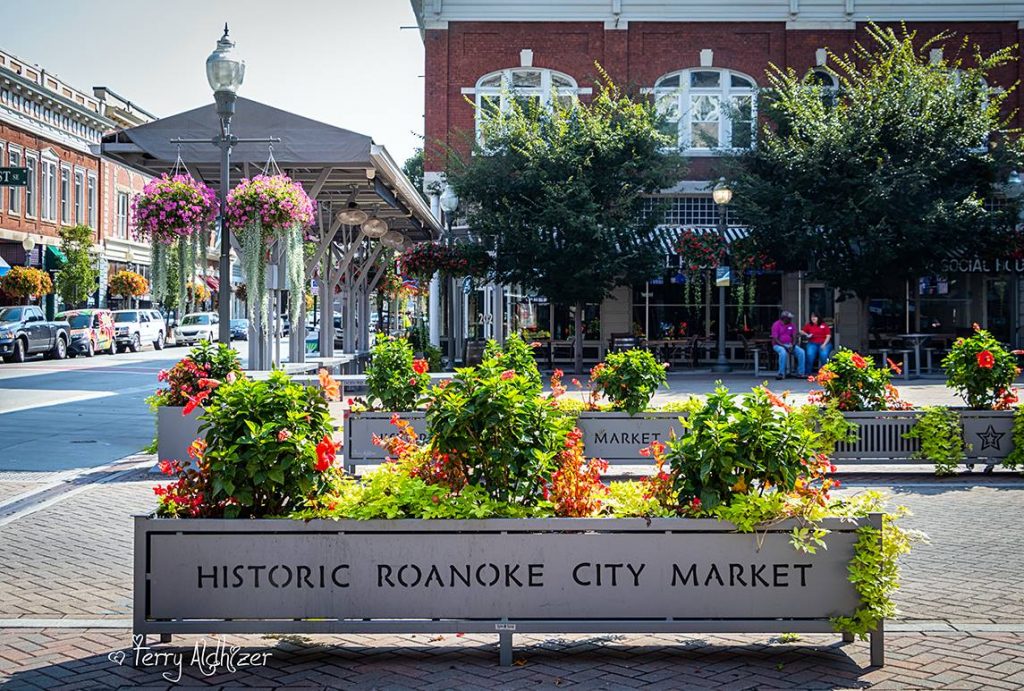 Get Active, Get Outdoors, Even Get Out of Town
Get Active
Get Outdoors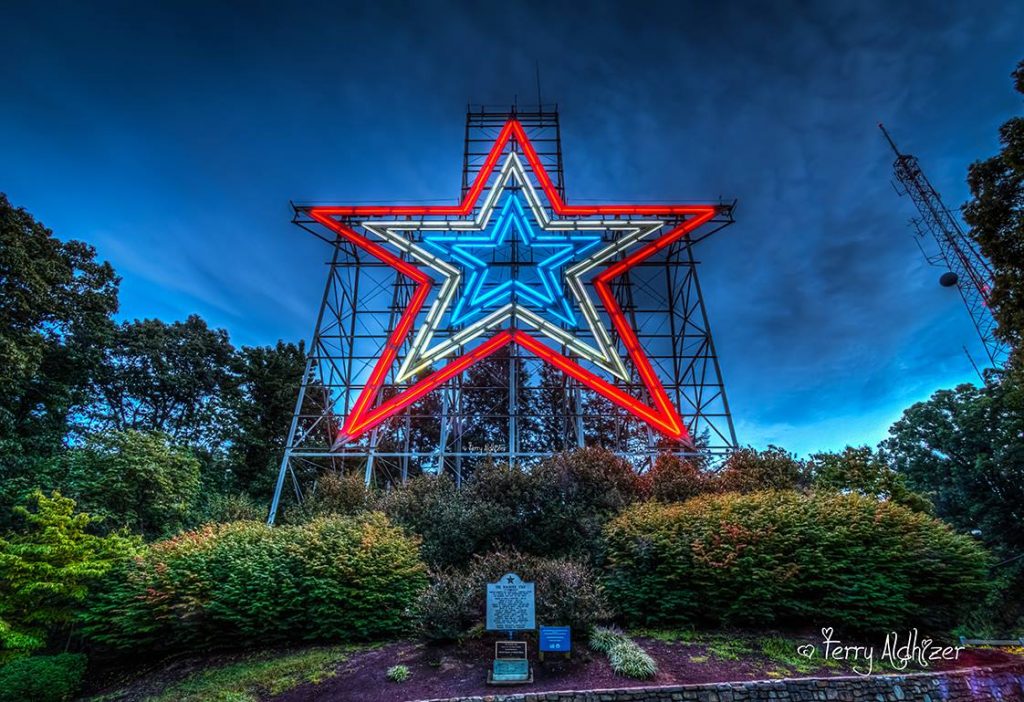 Get Out of Town
Under an Hour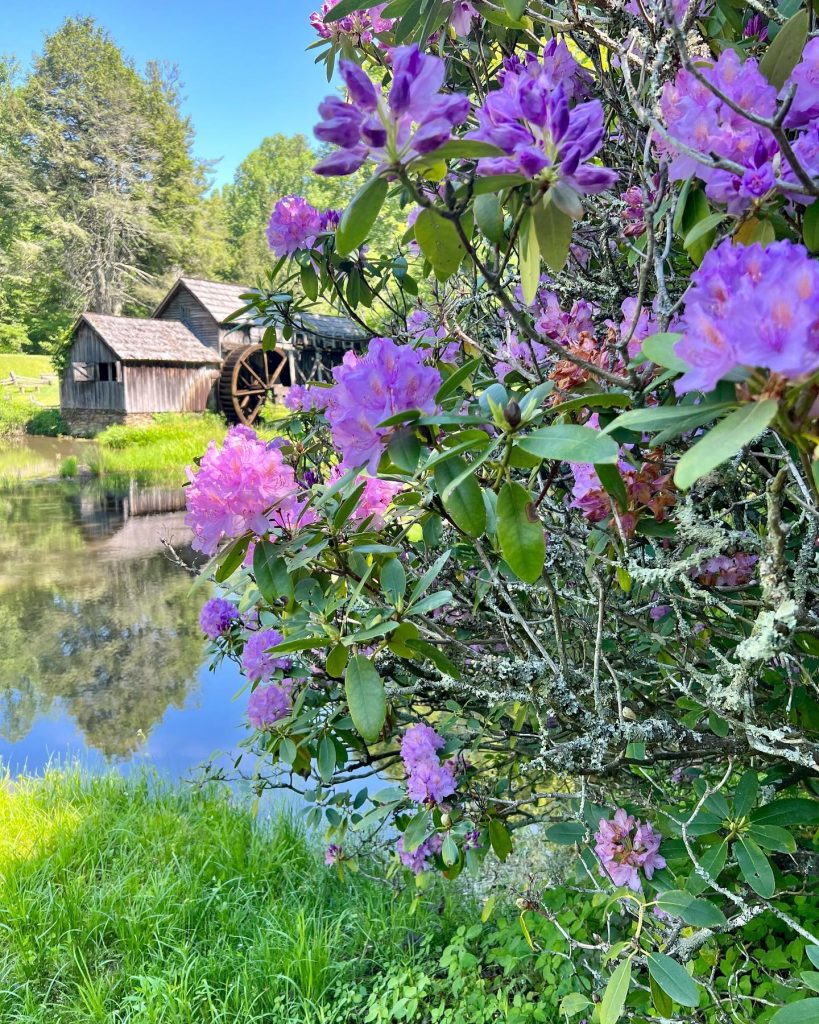 An Hour Away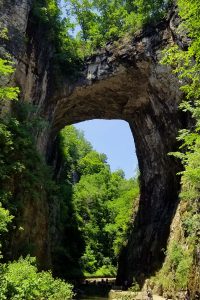 Visit the Natural Bridge, about an hour away. The Bridge, and immense natural limestone arch, was listed in several "Seven Natural Wonders of the World" lists in the 19th and early 20th centuries. It's now a state park. Admission is $9 for adults and $7 for kids 6-12. There are several other attractions in the Natural Bridge area, as well.
Visit the Town of Floyd, a cute small town about an hour from Roanoke. It's known for the Friday Night Jamboree at the Floyd Country Store, with bluegrass and old-time music. There are also good restaurants, a great local coffee shop, and cute shops and art galleries–and definitely don't miss the amazing handmade chocolate truffles and hot (or frozen, in the summer) cocoa and chai at Cocoa Mia!
Wow, that was a lot of information I just threw at you! Let me help organize that with a couple of little mini-lists.
Best Cheap Things to Do in Roanoke (Under $20/person)
Check out the atrium fish tank and rooftop koi pond at Center in the Square.
Eat at Texas Tavern or the Roanoke Weiner Stand.
Go window shopping at any of the stores mentioned above.
Catch a matinee at the Grandin Theatre.
Go to any one of the museums.
Go roller skating, ice skating, mini-golfing, or axe throwing.
Bounce at the trampoline park.
Swim at Green Ridge pool and/or play at Splash Valley.
Go to a park, or walk or bike on the greenways.
Visit Mill Mountain Zoo and the Roanoke Star.
Best Things to Do in Roanoke with Kids
Visit Kids' Square, the Science Museum, the Pinball Museum, and Roanoke STARCADE.
If they like trains, visit the Transportation Museum.
Go bowling, roller skating, ice skating, mini-golfing, or swimming.
Take them to the trampoline park.
Go to a park or check out the greenways.
Do the ropes courses and ziplines at Treetop Quest.
Visit Mill Mountain Zoo and the Roanoke Star.
As you can see, there's actually a pretty good amount of overlap between those lists, too.
Bonus: Best Things to Do in Roanoke in the Winter
All the same stuff listed above (except the outdoor stuff, if the weather is too cold for you).
Go ice skating indoors at the Berglund Center (on selected days, November through January), or ice skating outdoors at Elmwood Park (the one outdoor activity that is better when it is pretty cold) (website will be updated closer to the season).
Attend the Dickens of a Christmas activities on the first Fridays in December (website will be updated closer to the season).
Check out the annual Fashions for Evergreens display of decorated trees at Hotel Roanoke. (Note that the website says "All spots are filled"–these are spots for displaying a tree, not for visiting!)
Join in the Big Lick Downtown Countdown on New Year's Eve.
And definitely, do not miss Illuminights at Explore Park–a half-mile wooded path illuminated with over 600,000 lights during the winter holiday season (again, website will be updated closer to the season). This does sell out, so buy Illuminights tickets in advance if you can!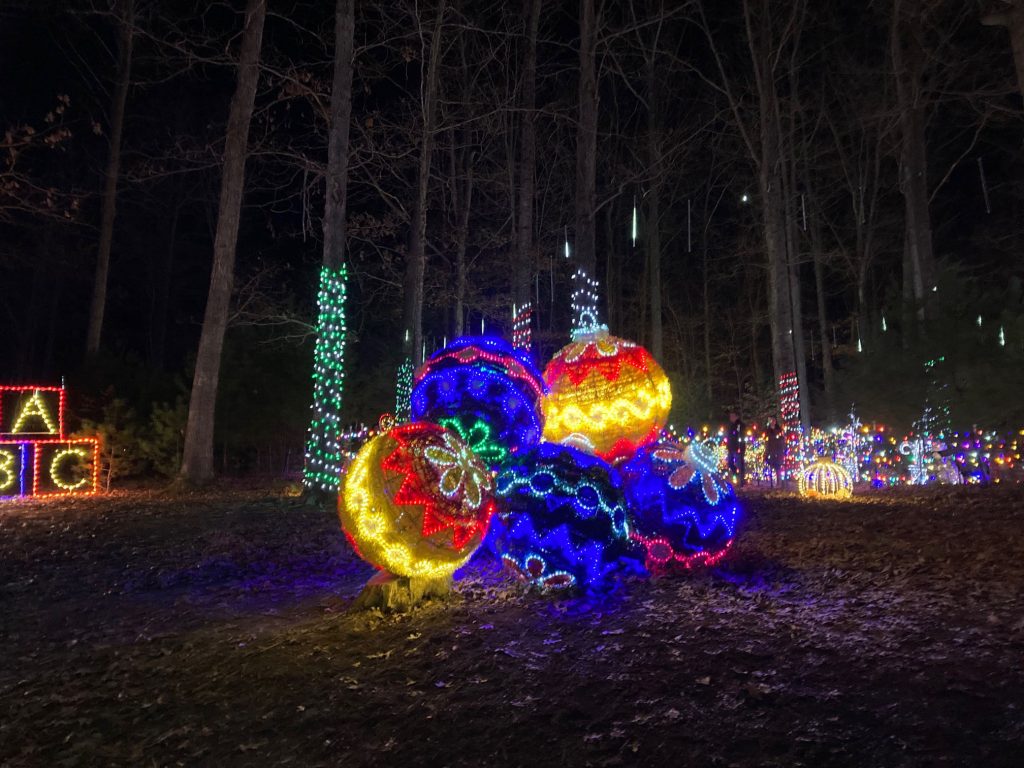 So, that's the perspective of a native Roanoker on what there is to do in Roanoke. When I realized there were so many things on this list, I was tempted to come up with a few more and make it a "Top 100 Things to do in the Roanoke Valley" list, but instead of padding it out, I'll just leave it as a "Best of the Best." Now, come visit, and see it for yourself!
Disclaimer: none of the businesses mentioned here is compensating me in any way for this article; I'm just sharing my knowledge with you and supporting local businesses that I personally love.
P.S. Huge thanks to amazing Roanoke photographer Terry Aldhizer for letting me use some of her gorgeous images in this post! You can go to her website and buy prints!
Got any more suggestions for great things to see and do in the area? Leave a comment below.