Travel gear I use and love. Pack better, take care of yourself, rest, recharge, and caffeinate.
UPDATED–Really, possibilities for travel gear and gadgets are almost endless, but I just want to share with you some of the best travel products that I use and love, and think you'd find the most useful, too.
Disclaimer: I'll always recommend products that I believe are useful and top quality. If I haven't tried them myself, I'll let you know that in the text. Posts may contain affiliate links, so if you buy something you'll support this blog and I'll make a little money, at no cost to you. As an Amazon Associate I will earn from qualifying purchases. If you really care, you can read our full legalese blah blah blah.
Coffee!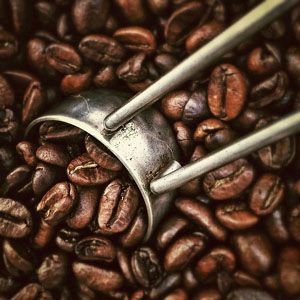 We used this stainless steel pour-over coffee filter for eight months in Europe, and it was a lifesaver for the coffee drinkers in my household. In Ireland, everywhere we stayed had an electric kettle to make hot water for tea (and I bought one as soon as we got home). But very few places had any kind of coffee maker–usually not even a French Press. And usually, if they supplied coffee at all, it was instant. Knowing that in advance, we brought this with us and just bought ground coffee at the supermarket.
In Malta, they drink more coffee and espresso. So it surprised me that some of the places we stayed still didn't have any way to make coffee, and we got a couple more months of use out of it.
It's also great for backpacking, weighing in at just 2.7 oz. Pair it with this tiny burner that weighs under an ounce and a little isopro canister (I haven't tried this specific brand, but it's the right stuff).
For backpacking, camping, or any other kind of travel, I also like this backpacking mug that holds 17.5 oz and weighs just 3.5 oz.
Let me go off on a tangent here for a sec. The dripper is great for travel and backpacking. But the most popular person in my old car-camping group was the lady who always brought this Coleman coffee maker to use with her propane stove, so she always had plenty of coffee to share. Just sayin'.
And now they even make this coffee maker that connects to its own propane cylinder (regular, or refillable like this one I want to try) instead of using a stove burner. I haven't tried it but it looks pretty cool!
Electronics
Traveling by car? You'll probably want a multi-plug car charger to keep your devices powered up.
If you're traveling internationally, you'll need a power adapter for the different plug configurations you'll run into. I have this power adapter and I like it, for several reasons. It's got 3 regular USB ports and one USB-C ports. It allows you to plug US (or any international) plugs into it and then plug into any international (or US) socket. So you can even use it as a wall charger at home. I like these because they're compact, versatile, and sturdy.
Sturdy is important because we started out with three of a different brand of this other style (which I do not recommend). By the end of eight months, all three of them were broken.
You probably don't need an adapter that also converts voltage, like this one. (Check out this guide from The Barefoot Nomad for how to tell if you do need a converter.) Most modern electronics are dual-voltage and don't need converters. The other thing about these converters is that they're big. Many of the outlets in Europe have switches right next to them. Something of this size hits the switch, so it's actually unusable.
Personal Care
The exception is hair dryers. Many of them are not dual voltage, and they draw too much power to use a converter.
Ask me how I know this. Yes, I blew up a converter on my first trip to Europe. I didn't know any better than to use my hair dryer with it. Learn from my experience!
Check out this article for an explanation of why you need a dual-voltage hair dryer for international travel, from one of my favorite travel/fashion sites, Travel Fashion Girl. That also goes for curling irons and straightening irons, etc.
This Hot Tools Professional 1875W Lightweight Ionic Travel Dryer is good for travel or everyday use. It's compact for travel, and features dual voltage for international use. It also comes with both a concentrator and a diffuser. One caveat here is that the price seems to vary wildly, so keep an eye on it and buy it when it's on sale. Note: be sure that the switch on the handle is set to the correct voltage! I failed to do that the first time I used it in Ireland and it ran but it darn near caught on fire before I realized my mistake!
The included diffuser is a bit bulky for travel, in my opinion, so you might want to swap in a collapsible silicone diffuser.
I was surprised to find that the voltage is often an issue for electric toothbrushes like the one I use at home. If you're used to using one of those, you might want to try a battery powered one such as Oral B. (I tried a different brand and it was lame.)
Cooling
Okay, maybe not everyone is as obsessed with cooling as I am. But those of us who have hot flashes know how essential this is! I like to travel with a rechargeable mini fan for my bedside. The exact one I have isn't available now, but this one is almost identical and has good ratings.
I also like a wearable neck fan for when I'm up and about.
Power Banks
You might also want some battery banks for your electronics. Every time I don't bring these, I end up wishing I had. Remember that they must be in carry-on, not checked, baggage, and generally must be 100 WH (26800 mAh) or less.
I have this 5000 mAh power bank/wall charger, and I like it for a few reasons. 5000 mAh is enough to charge a cell phone three times (or three cell phones, if you're traveling with companions). It has two regular USB ports and a USB-C port. And you can use it to plug your phones into a power outlet (using an adapter like the one above, if needed) to charge. It will do pass-through charging, too–its internal battery and the devices plugged into it will all charge at the same time when it's plugged in.
This larger power bank, at 26800 mAh/100 WH, is pretty much the highest capacity you can fly with, and comes highly recommended. I haven't tried it yet, but Anker is an extremely reputable brand and I'm very happy with the other one above.
I also had this tiny 3000 mAh power bank, which is only 6mm thick and not much bigger than a credit card. It's enough to recharge your phone. It's lightweight, easy to slip into a purse or pocket, and has its own integrated cord to charge your phone with a Lightning or Micro USB connector. Unfortunately, I lost it. So I ordered this tiny 6000 mAh power bank, which is the same size with twice the capacity and even higher ratings. I ike it. The only downside to these little bitsy power banks is that they are, sadly, easy to lose.
Packing
Lightweight compression packing cubes. You'll fit a lot more in your suitcase, plus it'll be organized. Check out this article about how to use packing cubes from Her Packing List, another of my favorite travel/fashion sites.
I like this set of three from Suited Nomad, or this 7-piece set from Tripped that includes a Tube Cube for small items, a 3-1-1 compliant clear toiletry bag, and a cinch sack for shoes or laundry.
If you like to take jewelry along to add a little flair to your travel wardrobe, a travel jewelry organizer is also good. The one I have isn't currently available, but this jewelry organizer is almost identical and has good reviews.
And especially if you're using those compression cubes to fit more in your suitcase, you'll need a compact digital travel scale. You do not want to have to pay airlines' hefty overweight baggage fees, or worse yet, risk having to throw away items at the airport to lighten your luggage!
Our old analog luggage scale died while we were in Ireland. We couldn't easily find a replacement and had to struggle to weigh our suitcases using bathroom scales. I don't recommend having to do that! It sucked.
Sleep
Travel curtains make it nice and dark so you can sleep! Okay, they're not for the ultralight traveler, but these are great. I really wish I'd had these years ago, when my daughter was little. Especially since they come in not only solids and glow-in-the-dark stars but also an adorable dinosaur print! She would've loved the dinos when she was little!
Oh well. As a teenager, she's still very sensitive to light. So she still can't sleep in a room that's too bright…like every condo at the beach, and a lot of hotel rooms….
I may or may not even use them occasionally in my own living room. I don't want window coverings In there, but sometimes when we're trying to watch TV the sun is so bright we can barely see the screen.
The only thing I don't love about these is that the suction cups they come with are not the most practical. They stick to a bare window, but they certainly don't stick to walls, and we're often using them to cover crappy miniblinds or sheer curtains at places we're staying. So far we've been able to drape them over the curtain rods or the tops of the miniblinds.
Next time I'm going to take some large binder clips to help keep them in place. (Life hack: Take a couple of these binder clips when you travel. They're great for clipping curtains together so there's not a gap where light comes in.)
Or you might want to upgrade to better suction cups. These "FrogsFeet" suction cups have good reviews and they are very sticky indeed. OTOH they're kind of overkill for glass, they leave a residue, and you can't use them on painted surfaces.
Of course, I have to admit that we wouldn't need these curtains if she would just wear a sleeping mask. I find this sleeping mask comfortable, but she says she can't sleep with a mask on. And I also like ear plugs, since my beloved husband Warren snores!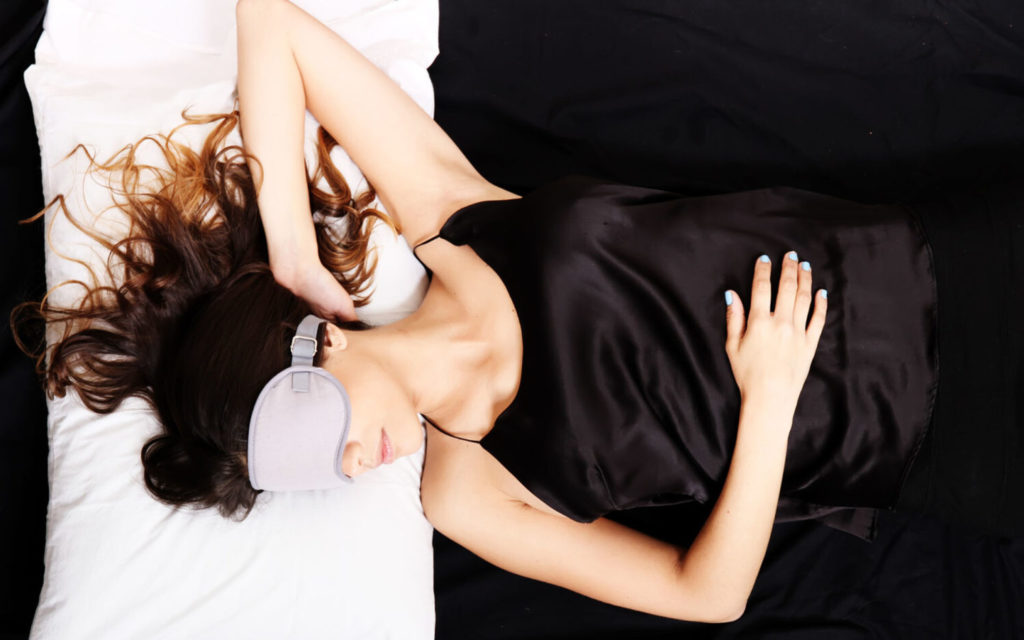 So, those are some of my favorites. Tried any of these and liked them? Have other favorites? Leave a comment below!