5+ things not to miss in Ireland. Heritage, history, Blarney Castle, Killarney National Park
There are so many wonderful things to do in every part of Ireland, it's very hard to narrow it down! But of the places I've been and the things I've done, here are five of my favorite things to do in Ireland (in no particular order).
Best Things to Do in County Wexford
Irish National Heritage Park, County Wexford. The Irish National Heritage Park is an open-air museum with 16 reconstructed sites spread out over 40 acres. There are guided tours and a café. It's an enjoyable as well as informative way to spend a day.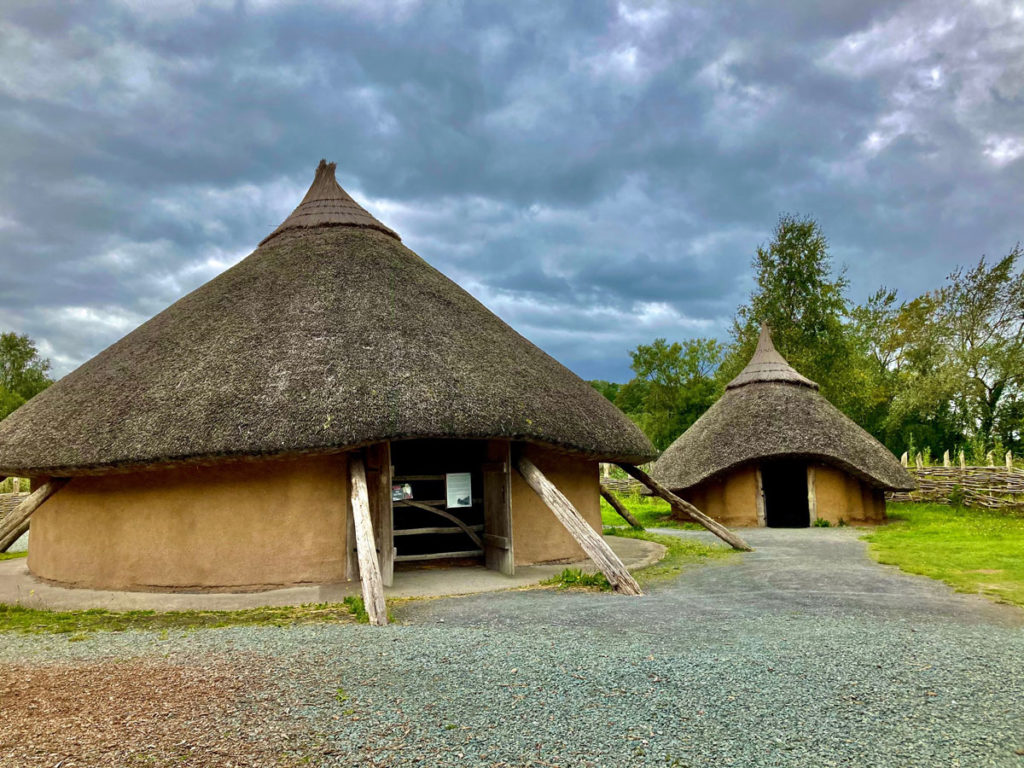 Best Things to Do in County Cork
Blarney Castle and Gardens, County Cork. Yes, the Blarney Stone is here. No, I didn't hang upside down and kiss it. And no, I don't know if there's any truth to the rumors that the local lads sneak in and pee on the stone at night (or at least used to, before security cameras were installed). And yes, it does sound like a stereotypical thing to do on a visit to Ireland. But it is actually well worth a visit, in my opinion. The gardens are spectacular. I was especially impressed with the Poison Garden, though YMMV.
Best Things to Do in County Kerry
Killarney, County Kerry. Killarney is a charming, robust town of about 14,000 people. It was one of the 20 Best Places to Live in Ireland in 2021. Killarney Town has a thriving centre/downtown area and a full variety of shops (including Quills, the best place to go for Irish woolens and souvenirs) and restaurants (plus Dan's Donuts, with some of the best donuts EVER).
Killarney National Park
Killarney National Park has a number of locations worth visiting.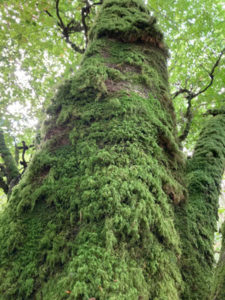 Other Killarney Area Attractions
Best Things to Do in County Clare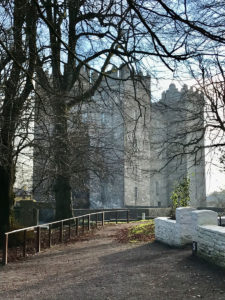 Bunratty Castle and Folk Park, Bunratty, County Clare. A 26-acre "Folk Park," or outdoor museum, surrounds the castle. The Folk Park includes a village street and farmhouses from the early 1900s, a petting zoo with heritage breeds, a charming fairy trail, a Viking-themed playground, and a lovely Regency Walled Garden. The castle itself is billed as "The most complete and authentic castle in Ireland"; the current castle is the fourth one built on the same site, and was built in 1425.
You can also attend a banquet at the castle, which we're doing in a couple of weeks, and I'll write about it. There's also a "Ceillí in the Kitchen" that sounds fantastic.
It's well worth spending a day or two here. While you're in the village of Bunratty, be sure to visit the original Durty Nelly's pub, built in 1620. On our first visit, in 2017, we wandered in for dinner one night and a trad music session sprang up next to us, which was one of the highlights of that wonderful trip. The food is excellent, too.
Best Things to Do in County Galway
Kylemore Abbey, County Galway. Kylemore Abbey was built in 1868 as the manor house of a wealthy family. In 1920 it became a monastery for Benedictine nuns who fled from Belgium because of World War I. It is a very lovely estate, with wooded walking paths along Lough Pollacappul, a Neo-Gothic church, 6 acres of Victorian walled gardens, and of course a gift shop.
Pro tip: Do not miss the chocolate made by the nuns. It is outstanding!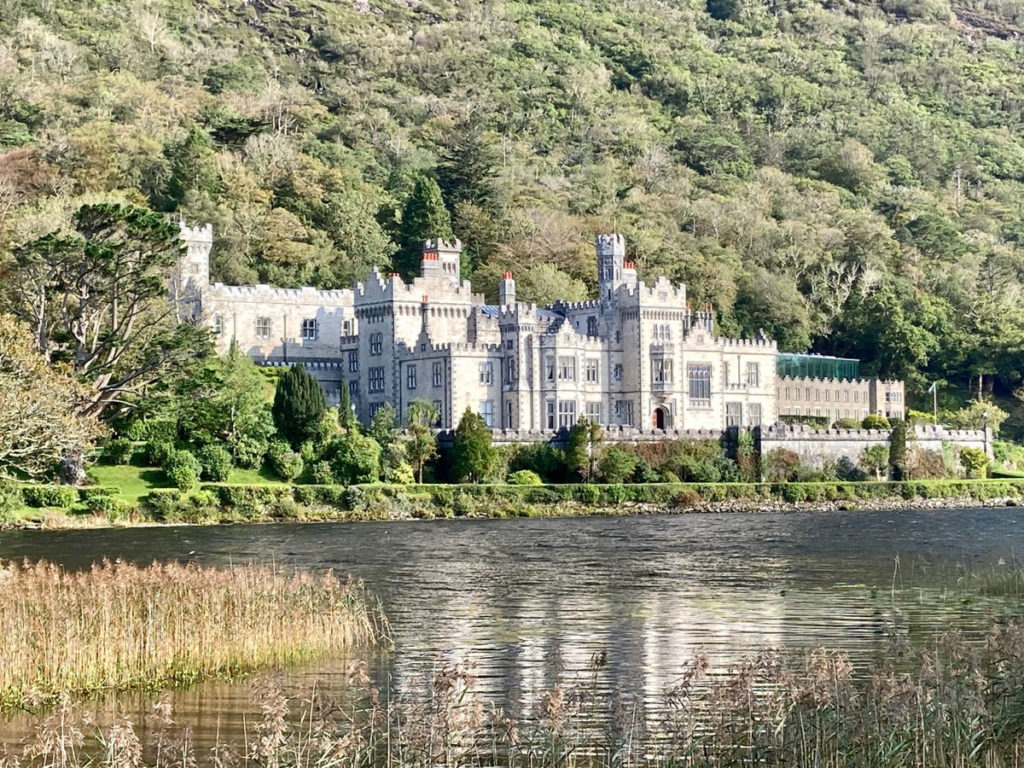 Bonus #1: Favorite Places to Visit in Dublin
Dublinia, a museum of medieval and Viking history in Dublin, has lots of interactive exhibits and is a fun place to visit.
The Temple Bar area of Dublin is fun to visit, too. It's home to cultural institutions as well as nightlife, including the Temple Bar pub, which claims to have the largest whiskey collection in Ireland.
Can I Do All These Things in a Week in Ireland?
So, those are my personal favorite Things to Do in Ireland. I highly recommend each and every one of them. Do I recommend trying to do them all in a week? Absolutely not!
For one thing, they're spread all around the country. Adjust the zoom on the map, if needed, to see the whole island and get a sense of where each one is.
It's a couple of hours drive from any one of these places to the next, closest one. And if you're not used to narrow Irish roads and driving on the left, it can take up to 50% longer than the driving directions would lead you to expect.
Also, even if you run yourself ragged, you really can't do all these things properly in a week!
If you skipped Killarney, you might be able to squeeze in the rest. But if I had to choose just one of these places to visit, it would definitely be Killarney! You could easily spend a week just in Killarney. (Of course, you could also spend a week in Dublin or Wexford or Cork or Galway or wherever, but I'm extra fond of Killarney.)
You might be able to do it all if you have two weeks in Ireland. It's a lot, though, so you might want to pick just a few of the things that are reasonably close together, instead of trying to do everything.
Also, if you're flying into Dublin, keep in mind that you'll probably need to spend the night there before you fly back out. It's at least a two- to three-and-a-half hour drive back to Dublin.
Bonus #2: Best Things to Do in Galway City
If you're going to Kylemore Abbey, you should definitely make a stop in Galway City. Galway is a wonderful small city. Honestly, I love to just wander around the streets of Galway. The cobblestoned streets of the Latin Quarter are lined with restaurants, shops, museums, and theaters. I especially like Kirwan's Lane, the oldest medieval street in Galway. The Claddagh area is famous as the place where Claddagh rings originated.
What are your favorite, not-to-be-missed things in Ireland? Leave a comment below!